Wilmington Coronavirus Signage
Top-quality, brand-promoting, and customer and staff supporting sign and graphic elements are extraordinarily important to your business and brand, and can provide further benefit as we manage Covid-19. From helping customers and guests with wayfinding to encouraging workforce safety, your custom signs keep operations running smoothly.
Picking out the best, informative coronavirus signage can be a challenge. Many factors must be considered, such as your company sign and graphic goals and objectives, how customers and clients find their way around your facilities, any relevant local sign and graphic laws and regulations, and how often you would like to modify your sign and graphic all impact the type, style, and number of commercial signs you need for a functional workplace.
Podium Designs not only creates custom signage, we understand how impactful and effective signs and graphics can help to manage business wayfinding, help keep your team safe, and highlights your brand. By producing attention-grabbing sign and graphic elements that are crafted specifically for your desires, company, and location, our professionals help you move your Wilmington business or organization to a new stage.
Call Podium Designs at (562) 213-9300 for your Free Consultation!
Wayfinding & Safety Hospital Signs
When hospitals are faced with a healthcare emergency situation such as the coronavirus, specifically Covid-19, it is critical that incoming patients and hospital staff can easily figure out where they should go and the shortest or safest path for getting there. Effective wayfinding assistance, valuable information, and safety warnings should ideally be available even before your patient comes in the hospital. This is the reason why hospital signs and graphics and functional wayfinding signs are so incredibly important. Result oriented signage helps streamlined patient assistance, function as an important reminder to adhere to healthier hygiene practices, and lower the risk of spreading disease by lowering in-person contact.
Distinctly indicate appropriate car parking sections and provide incoming traffic with instructive guidance using effective hospital signage by Podium Designs. To maximize your sign and graphic visibility especially in low light, we deliver eye-catching reflective signage. Indoor hospital signs can be as simple as increased hand washing signs, reminders of enhanced safety and security practices and procedures, and additional navigation support signs to help minimize human interaction.
Whether you would like to provide easy parking and drop-off support or help patients experiencing health conditions besides Covid-19 remain free of infection, well-crafted signage can assist with decreasing risks for you, your reliable staff of medical professionals, and your patients who depend upon you for care.
Assisted Living & Nursing Home Signage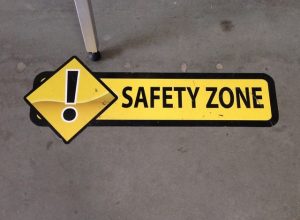 When facing a medical crisis including Covid-19, it's essential that both incoming residents and hospital staff can quickly and easily figure out where to go and how to get there. Effective navigation support, instructions, and warnings really should be evident even before your patient steps in the medical facility.
The ability to minimize contact explains why nursing home signs and wayfinders are essential. Functional signage can assist with faster and more streamlined patient navigation, operate as a reminder to conform to safer hygiene procedures, and cut down on the chance of spreading illness by lessening physical interactions.
Supportive interior nursing home signs and graphics can be as simple as increased hand washing notices, information regarding new security and safety practices, and increased wayfinding sign and graphic elements to lessen person to person assistance. Supportive signage will help diminish health concerns for you, your dedicated staff of healthcare specialists, and your patients who count on you for treatment.
Business Update Signage
Is your Long Beach, CA business expecting adjustments to your open hours or business processes in way to decrease the spread of Covid-19?
Highly-visible, assistive signage products can help your shoppers realize what to do to do business with you while dealing with the personal interaction restrictions we are all dealing with.
If you'd like to reroute your clients and customers to your drive-thru or alternative location, provide changes to your hours of operation information, or communicate temporary contact or phone numbers your patrons can use to contact you while your business location is not accessible by walk-in traffic, Podium Designs offers the impactful sign and graphic solutions your organization desires.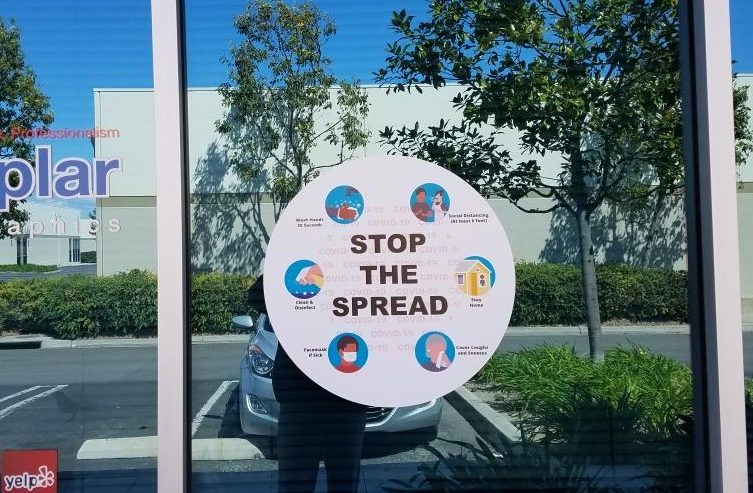 Our Wilmington team of specialists deliver restricted exposure signage products, which lets us produce your functional new signage components, including drop-off or expert installation at your location, without having any physical contact.
Since health recommendations are evolving swiftly in response to Covid-19, we offer prompt fabrication on straight forward supportive signage elements. After you have been established as a client, we can quickly manufacture replacement signs and graphics with nothing more than a hassle-free phone discussion or email to inform us of your revisions.
Every Sign Your Business Needs!
Podium Designs produces engaging, impactful hopsital, wayfinding, and safety signs and graphics. If you are looking for updated signs and graphics to educate customers and prospects about your hours, contact details, or other important business information that may require alterations are a result of Covid-19, or are utilizing the quiet to arrange for new indoor, ADA, or wayfinding sign elements to be in position once you are able to reopen your facilities, Podium Designs delivers impactful commercial signs, graphics, and banners to support you during these uncertain days.
From floor signs to department signs, our specialists appreciate the distinctive preferences of various business niches. Our team factors in your company objectives, brand personality, and facilities in order to build the most appropriate signs.
Whether you desire only one vinyl graphic or a whole collection of commercial signs and graphics, Podium Designs can organize the whole signage project.
Our commercial sign services include:
Free Expert Sign Consultation
Podium Designs is committed to providing the assistance you need as we all navigate this confusing period in time. Our professional, accomplished Wilmington team is well-equipped to design and produce the branded commercial signs you need to promote customer service, brand reinforcement, product promotion, or navigation.
Call Podium Designs at (562) 213-9300 for your Free Consultation with a Signage Specialist!