Redondo Beach Post & Panel Signs
VIEW GALLERY
Affordable and incredibly versatile, post and panel signs are quickly becoming a popular choice for promoting your brand and business to potential and established customers. For making a significant impact at a low cost, your business will be sure to get attention with attractive panel signs, especially when they're made by a reputable sign company like Podium Designs.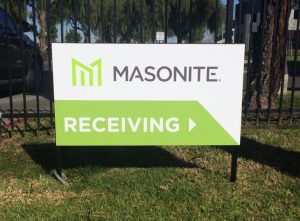 We are specialists in crafting impactful, eye-catching post and panel signs, which means we focus on creating signage that meets the marketing and promotional needs of your business. All of our signs are specific to your business needs and are custom produced based on your requested length of use and visibility needs. With custom-crafted signs, you can rest assured that your post and panels are working hard at building brand visibility and capturing the attention of passersby.
As your Redondo Beach full-service post and panel sign system providers, we can repair or replace damaged sign panels on existing signs. From replacing poles, panels, and finals to crafting brand new signs, Podium Designs has exactly what you need.
Call Podium Designs today at (562) 213-9300 for your Free Consultation!
Effective Wayfinding and Directional Signs
Directories, navigational signs, and wayfinding signs assist visitors by helping them find their ultimate destination. Post and panel signs are ideal for supporting navigation for many business types.
Post and panel signs are crafted to be easily found, seen, and understood, are are one of the most economical way to help your customers and guests identify and locate the areas of your facility they require or desire. With our years of experience in the field of business promotion, we already know the fundamentals of wayfinding design. Our custom signage is designed utilizing your brand fonts, colors, and creative sizes and shapes to craft highly effective wayfinding, navigational, and directory signage.
Signs That Showcase Your Brand
Reassure new customers and visitors that they came to the right spot. A more cost effective option than a custom monument sign but offering the same effect, post and panel signs are a viable option for getting your business noticed.
With their size, shape, color, and location, post and panel signs help you catch customers' attention and speak to your brand as well. Podium Designs also customizes your signs to convey your brand message effectively. We have a variety of options for your unique post and panel signs, for instance, sandblasted or carved wood signs, lighted sign panels, curved or flat aluminum panels, PVC, and many other options.
We realize that architectural signs are usually intended as a fixed structure, so we focus on delivering products that are long-lasting, allowing us to provide the ideal solution for your Redondo Beach, CA business signage needs.
Low-Cost Outdoor Signs
Looking for a less permanent outdoor signage solution? Post and panel signs could be an excellent choice for your specific goals. Podium Designs supplies several cost-effective versions such as PVC signage with vinyl graphics. These elements cost less than metal sign panels, however, they are still incredibly impactful and can stand against the weather much better than simple wood post signs.
Post and panel signs are favorite for promotional purposes, business identification needs, construction sites, real estate, and for other purposes where signs and graphics are commonly changed or replaced.
Full-Service Sign Company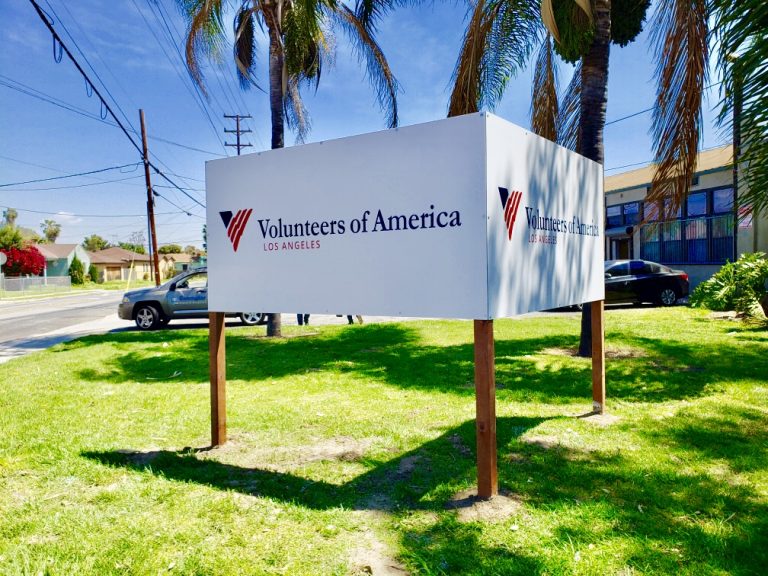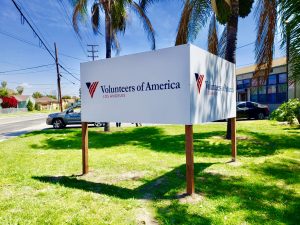 We provide you with the exact signage solutions you need to support your business goals. This is why the services we offer can be tailored to your ideal market, timeline, brand identity, and budget.
With our expert team of signs and graphics specialists, Podium Designs supports you during the entire process. From initial concept to custom design, fabrication, placement, and expert installation, we are your Redondo Beach full-service sign and graphics provider. When you require signage that is completed right and on time, look at Podium Designs.
Free Post and Panel Signs Consultation
Showcase your business with impactful, highly visible sign elements like customized post and panel signs by Podium Designs! Managing every single facet of your project, we generate brand building and promotional sign and graphics products that assist with supporting your organizational objectives.
Call Podium Designs today at (562) 213-9300 for your Free Consultation with a Post and Panel Signs Expert!