Downey Wall Murals
VIEW GALLERY
Podium Designs produces impactful, unique vinyl wall murals and graphics that are certain to delight customers and guests.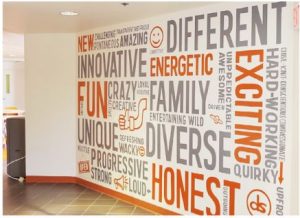 Appropriate for corporate purposes, wall murals add an inspirational message to a boring, blank wall, can flip a lackluster hallway into a story of your brand, or can proudly display your brand in your business entrance.
Whatever your specific placement, size, or purpose, from hand washing signs in bathrooms to inspirational custom wall murals in break rooms, our experts design, produce, and professionally install the perfect signage for your facility. If you are starting with a wall wrap design firmly in mind, or simply a blank place that you want to use for brand promotion, our accomplished and well-informed team of Downey wall mural experts can easily assist you with turning your facility walls into brand-building marketing messages.
Call Podium Designs at (562) 213-9300 for a Free Consultation with a Wall Mural Expert!
Complete Design Control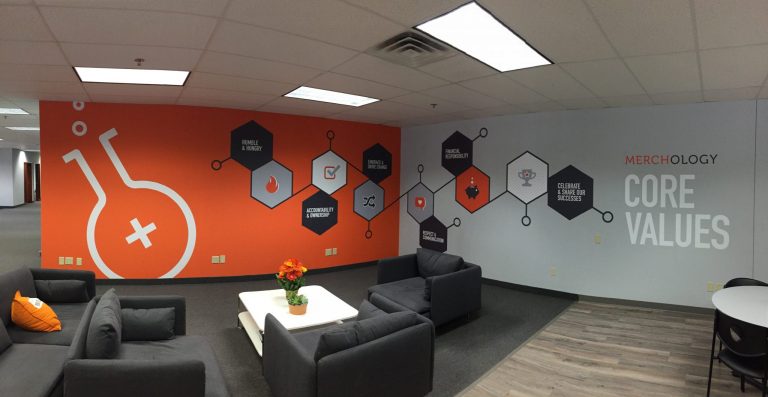 Podium Designs produces custom wall murals made for your organization, branding efforts, and area. Our skilled sign fabricators use high-quality, high-value vinyl to deliver eye-catching and attractive wall graphics and lettering that can say or display anything you desire. Everything from breathtaking, large-format full-story murals to separate wall decals that promote your brand, we deliver the perfect signage for your needs.
Looking to update your graphics? That's fine! Our removable wall murals can be replaced at any time and returned back to your plain, undamaged surface, or outfitted with upgraded graphics that represent your latest branding, business promotions, or special events.
Full-Service Wall Vinyl Company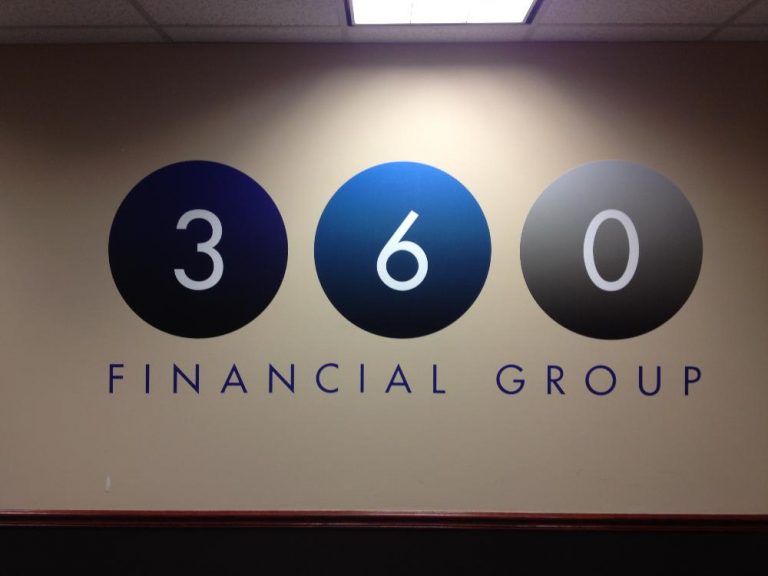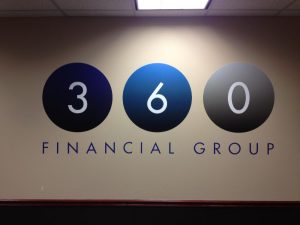 Still searching for the perfect design? We can handle everything! Our Downey, CA team of experienced graphic designers can create the perfect concept for you. In fact, we manage every single phase of the process, supporting you from design and layout through to installing the components in your facility. If necessary, we perform on-site signage evaluations, including measuring for proper fit.
Podium Designs uses high-quality vinyl materials, which means you can be confident that your new wall mural will be show-stopping and effective with an attractive and impressive finish.
Professional Vinyl Mural Installers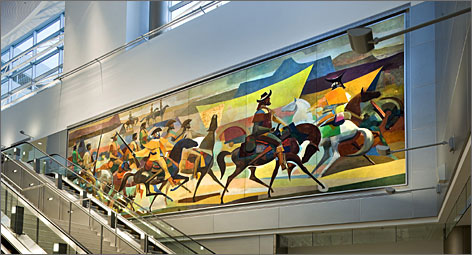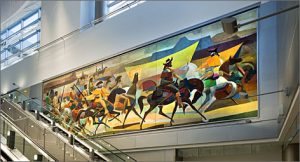 You can place your wall mural yourself, however for professional results, it is best to have a professional vinyl installation specialist to place your artwork. Large vinyl murals are often complicated to work with, in some cases which causes creases, crinkles, or cracks and an unprofessional visual appearance.
When you trust Podium Designs, should there be any issues that occur while we are performing our installation, including damage to your vinyl, we will switch it totally free, as opposed to problems sustained while performing installing your mural yourself.

Free Wall Mural Consultation
Our specialists at Podium Designs are devoted to presenting your brand with remarkable sign and graphic solutions and dedicated customer support. Our intent is to come to be your go-to signage partner for all your business promotional signs and graphics demands. With an extensive portfolio of vinyl sign and graphic services and products, we do whatever it takes to make sure your Downey facility always looks engaging, sharp, and excited to support the potential new clients your new sign elements will keep attracting each and every day.
Call Podium Designs at (562) 213-9300 for a Free Consultation with a Wall Mural Expert!